Daily review
Today in the JRC Capital Management daily review: the commodity GOLD / USD.
Before today's Fed decision, the price of gold rose rapidly. In the course of the day, the rate was even above $ 1,950 per troy ounce. Currently the price is over 2 percent plus for today.
There are enough reasons for the increase. The weak dollar is extremely conducive to a strong gold price. The dollar index (DXY) was down 0.8 percent today. In addition, more and more central banks (Europe, England and Australia) have recently signaled further quantitative easing in order to further stabilize the markets.
From a fundamental point of view, there is a lot to suggest that gold prices will continue to rise.
Preview for the coming trading day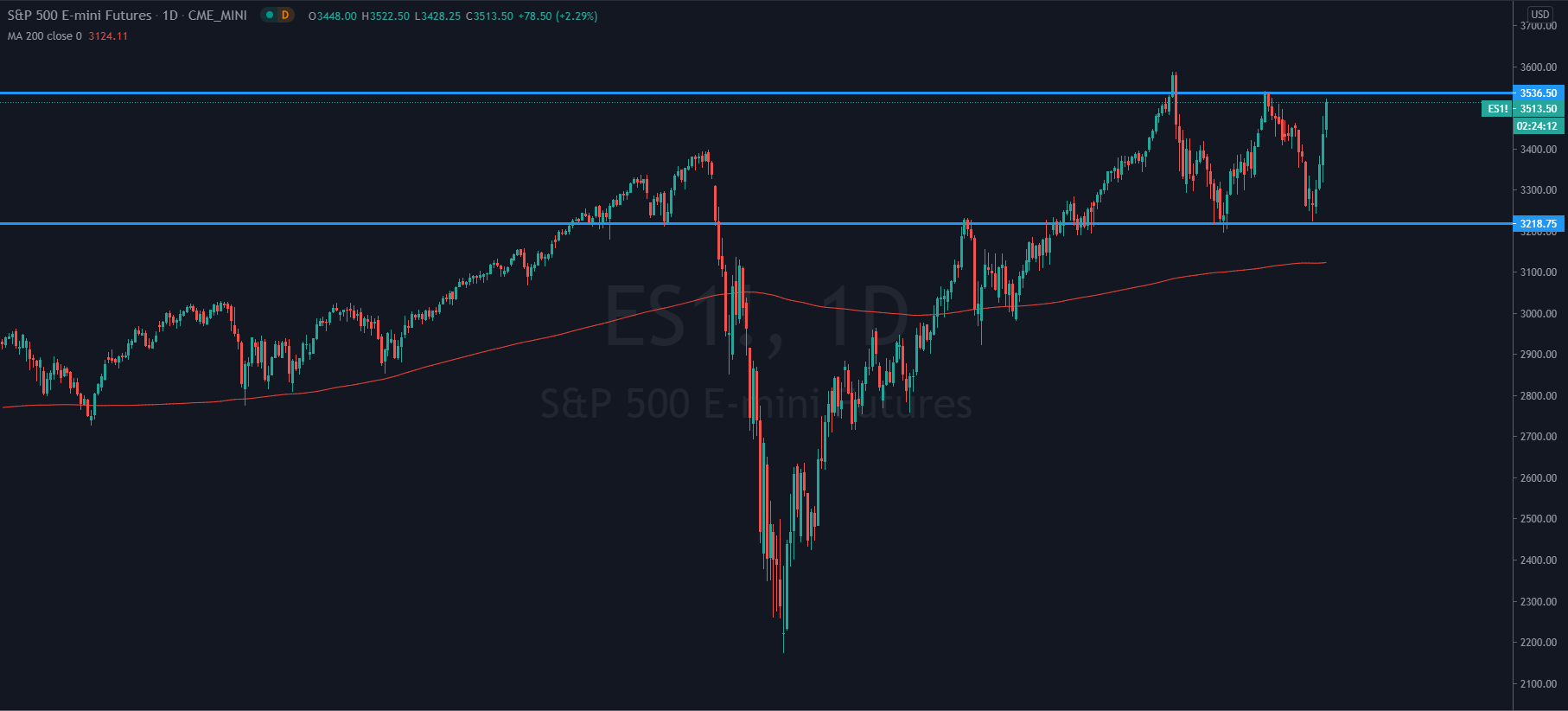 In today's outlook for tomorrow: the S&P 500 index.
Today the S&P 500 rose again and we are still waiting for an election result from the USA.
Tomorrow we expect more crucial results from Pennsylvania, Georgia, Arizona, Nevada, North Carolina and Alaska. The outcome of the election and what happens next are likely to move the S&P in one direction or the other.
In addition, the US labor market figures are due tomorrow at 2:30 p.m.
Technically, the market is moving towards resistance at 3536.50.