Shares of the well-known U.S. hardware and software developer rose more than 0.5% before the stock market opened today.
This follows on from yesterday's 1.6% rise in the share price. However, the share has been showing investors a clear upward trend since the beginning of the year and has risen by 44% since the beginning of January, from around $124.50 to almost $181 today. The all-time high to date is around $183,
so only a minimal upward movement away. Possibly it could be surpassed today or early next week.
As a technology company, Apple has benefited from the current strong market development in the tech sector, as have other tech giants such as Microsoft and Nvidia. In particular, the growing use of artificial intelligence and the resulting increase in sales and profits of many tech giants are creating a positive mood among investors. Also, the end of the debt dispute in the U.S., with the parties agreeing to suspend the debt ceiling until 2025,
caused slight price increases on the markets in general.
So if investors remain positive about Apple's stock, it could soon crack the $185 mark. Otherwise, there could be a downward movement towards around $175, where the last strong support is located.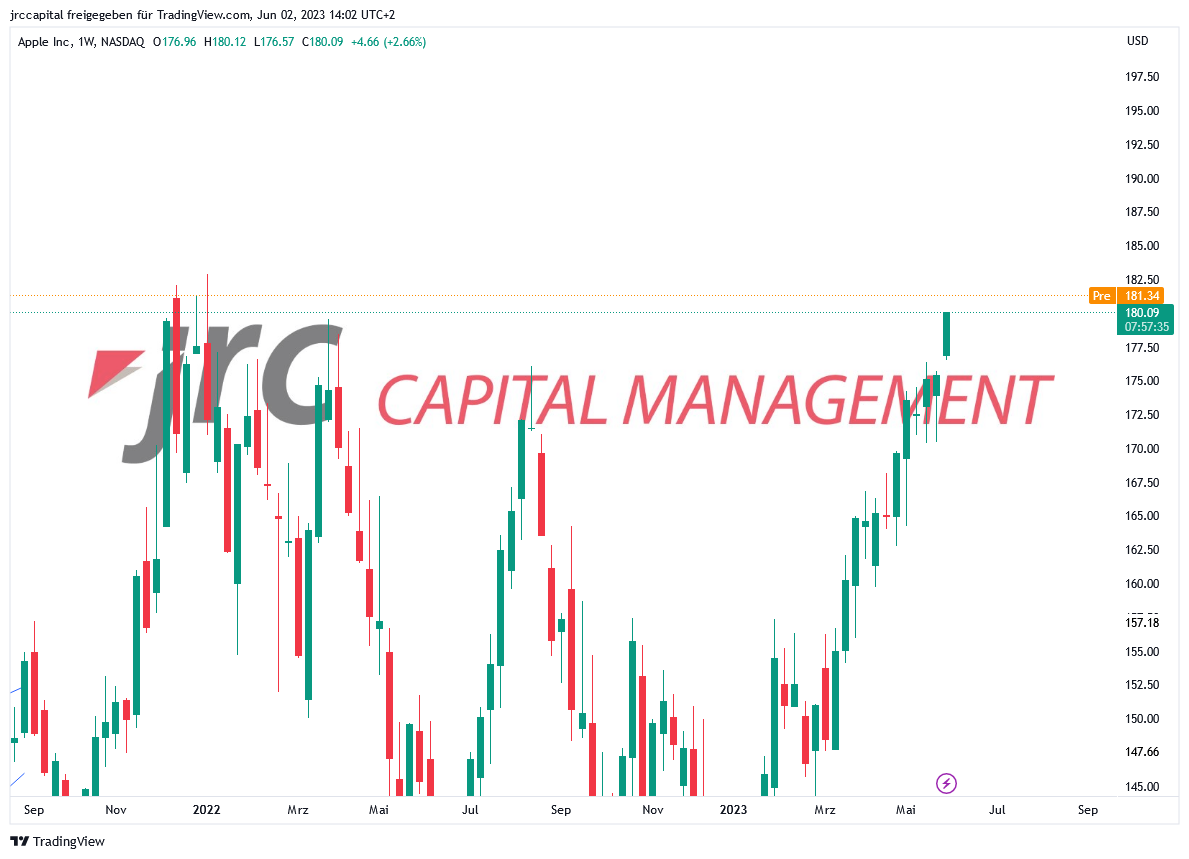 https://de.tradingview.com/chart/