The U.S. Federal Reserve (Fed) has decided to leave interest rates unchanged as the economy is proving more robust than expected. Although most Fed members expect a later rate hike this year and few rate cuts in 2024, Fed Chairman Powell emphasized the reliance on data for decisions and the cautious approach to finding optimal interest rates.
U.S. consumer prices (CPI) were in line with expectations and the employment situation shows signs of weakening slightly, but remains solid overall. The market does not expect any further interest rate hikes by the Fed for the time being.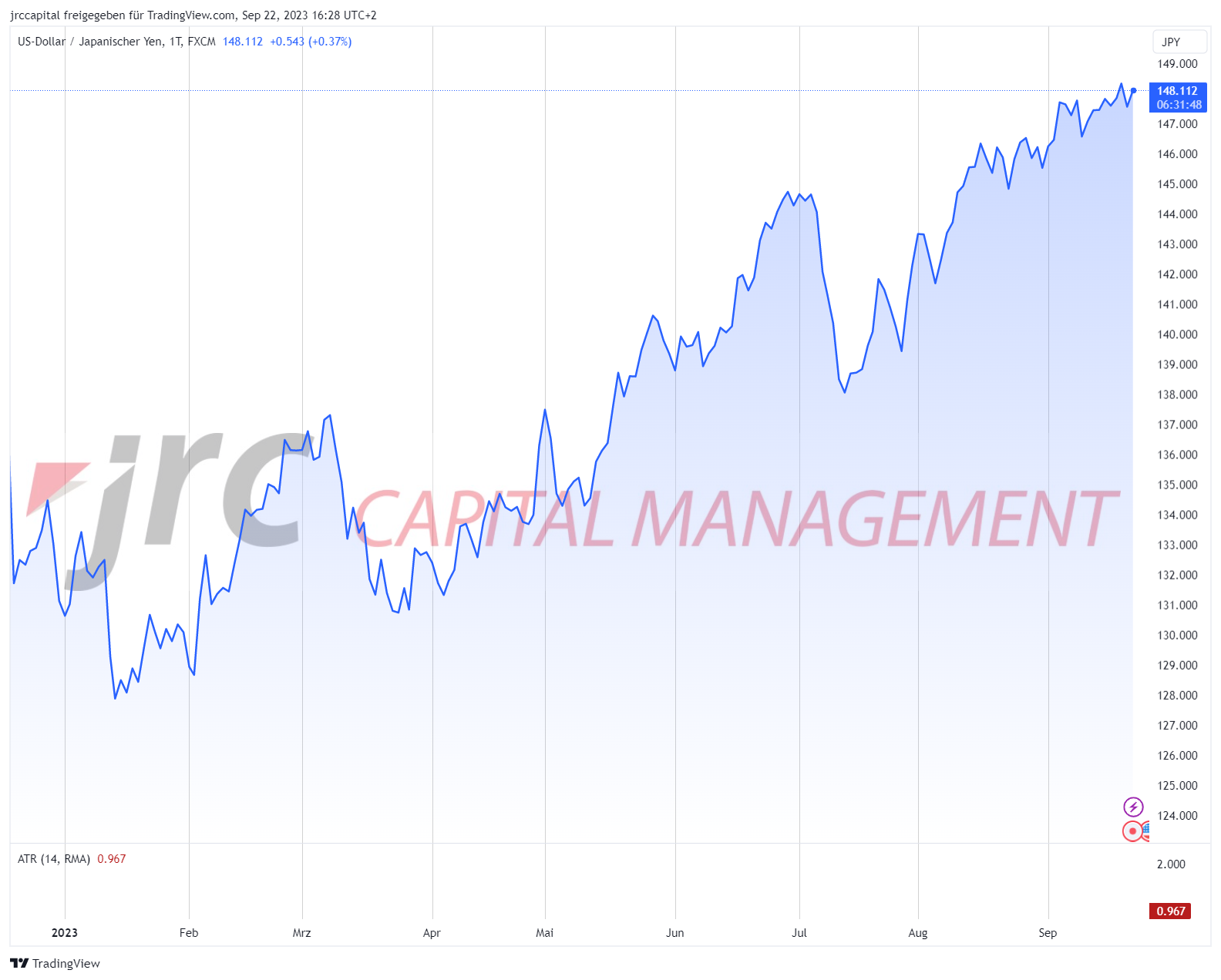 In Japan, the Bank of Japan (BoJ) also left all values unchanged, although inflation remains high. The unemployment rate has risen, but remains close to the lowest level in the business cycle. The Purchasing Managers' Index (PMI) for manufacturing shows contraction, while the PMI for services is at expansion level. BoJ Governor Ueda emphasized a willingness to ease monetary policy and clarified an earlier statement on "quiet exit." Wage data in Japan show slowing wage growth, which the BoJ is monitoring closely.