Daily review
Today in the JRC Capital Management daily review: the German Lufthansa.
At the beginning of November, Biontech and Pfizer announced that they had found the first vaccine against corona. This was followed by other vaccines from other pharmaceutical companies.
Since the report from Biontech / Pfizer, the severely ailing Lufthansa has increased by 40%.
The Lufthansa share is currently at 10.39 and thus still far below the levels before Corona (20.00 in February 2020).
With the current progress in the approval of vaccines and the boom in bookings for travel in 2021, the prospects for the Lufthansa group are currently much better than they were in the spring.
Preview for the coming trading day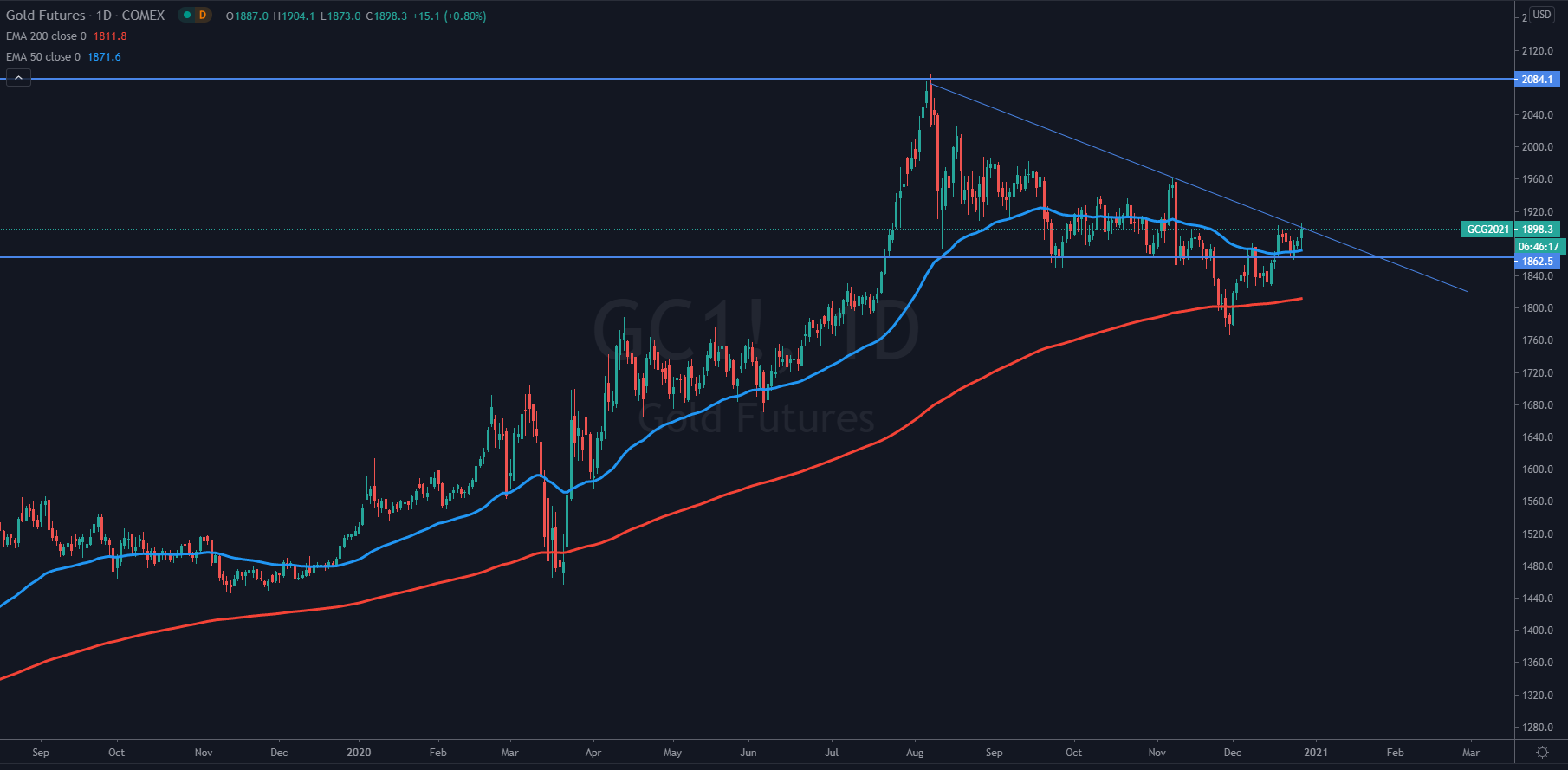 In today's outlook for tomorrow: the raw material gold.
On the night from Sunday to Monday, Donald Trump signed the $ 900 billion (around 740 billion euros) corona aid package.
This further strong financial policy intervention fueled the gold price again today.
Statistically speaking, the months from January to May are mostly very positive for gold, which is why further increases in prices seem very realistic.
The current price is $ 1,894 per troy ounce of gold. The all-time high of August 2020 is $ 2075 an ounce.
So there is still plenty of potential.