Chinese tech firm Baidu reported impressive revenue growth of 15% year-over-year for the second quarter of 2023, supported by the advertising industry. This growth marked the strongest quarterly growth in the last two years.
Baidu shares, which trade on the U.S. stock market, rose more than 4% in premarket trading.
Q2 results were slightly higher compared to estimates in revenue at 34.1 billion yuan, equivalent to $4.7 billion, versus an expected 33.28 billion yuan.
Baidu's core business posted a 15% increase in online marketing revenue to 19.6 billion yuan in the second quarter, while non-online marketing revenue rose 12% to 6.8 billion yuan.
Earnings per American depositary share on a non-GAAP basis were 22.55 yuan, compared with 15.79 yuan in the same period last year. Non-GAAP earnings have not been calculated in accordance with accounting standards and are calculated differently than GAAP EPS.
Baidu's co-founder and CEO Robin Li said, "In Q2 2023, Baidu Core accelerated revenue and profit growth, driven by the solid performance of its online marketing business and operating leverage."
Baidu has made progress with the Chinese ChatGPT equivalent called Ernie bot. Recently, five Ernie Bot plugins, including text-to-video conversion and PDF search, were made available to users. The company is also working on AI-based assistants for tasks like bookings. Baidu also plans to integrate AI into the automotive sector and has announced a partnership with Changan Automobile to develop autonomous driving capabilities.
Competition in the AI space is growing in China, as other tech giants such as Alibaba and Tencent are also investing in AI innovation. Baidu also operates self-driving cabs and saw an increase in robo-taxi rides in Q2 to around 714,000 rides. The company aims to integrate AI into various industries and drive growth in this emerging sector.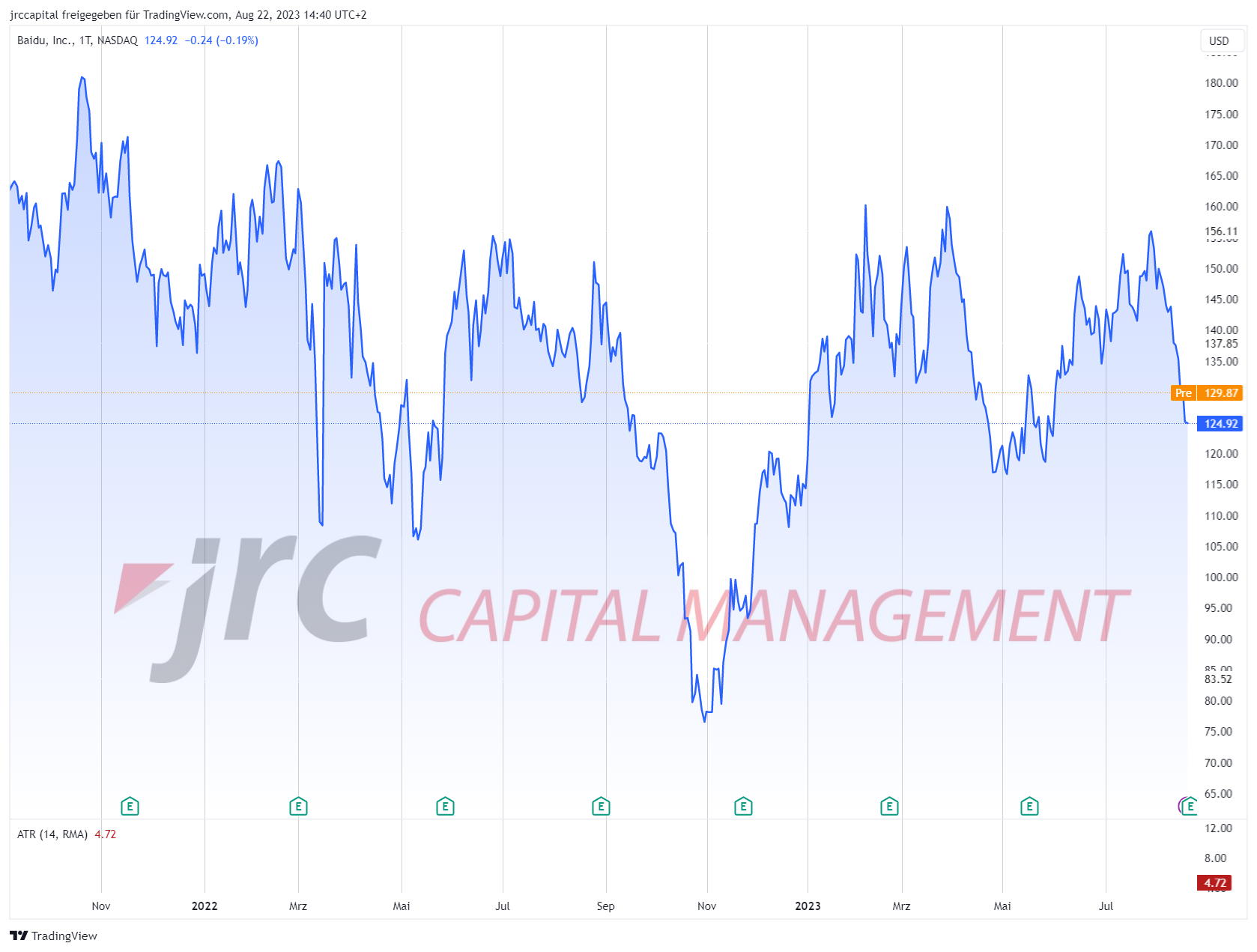 https://www.tradingview.com/x/HsjLxjQo/