Shares of the California-based IT security company rose nearly 6% before the stock market opened today. This puts the share price at almost 230 US dollars in pre-market trading – a record value. The US company's share price closed the previous trading week at 217.24 US dollars. With the more than 15% rise in the days before, the stock also surpassed the all-time high of April 2022 at around $213. Since the low in mid-January of this year, Palo Alto's stock has gained about 74%, benefiting from the rise in the overall U.S. tech stock sector.
The reason the cybersecurity company's stock is up nearly 6% in premarket trading today is because the company is expected to replace Dish Network in the S&P 500 Index. Dish Network shares, meanwhile, fell more than 4% in pre-market trading after gaining more than 16% on Friday.
Since the Palo Alto Inc. on May 23, as it had done in numerous previous quarters, investors should keep an eye on the share. Profit on the day was over 17% higher than the expected figure, and sales expectations were also slightly exceeded. So if the tech sector continues to perform as positively as it has so far, this could also mean higher sales for cybersecurity companies like Palo Alto. Although the company does not pay a dividend, a rise towards the 240 US dollar mark would be likely. Otherwise, the price could correct to the last support at $212.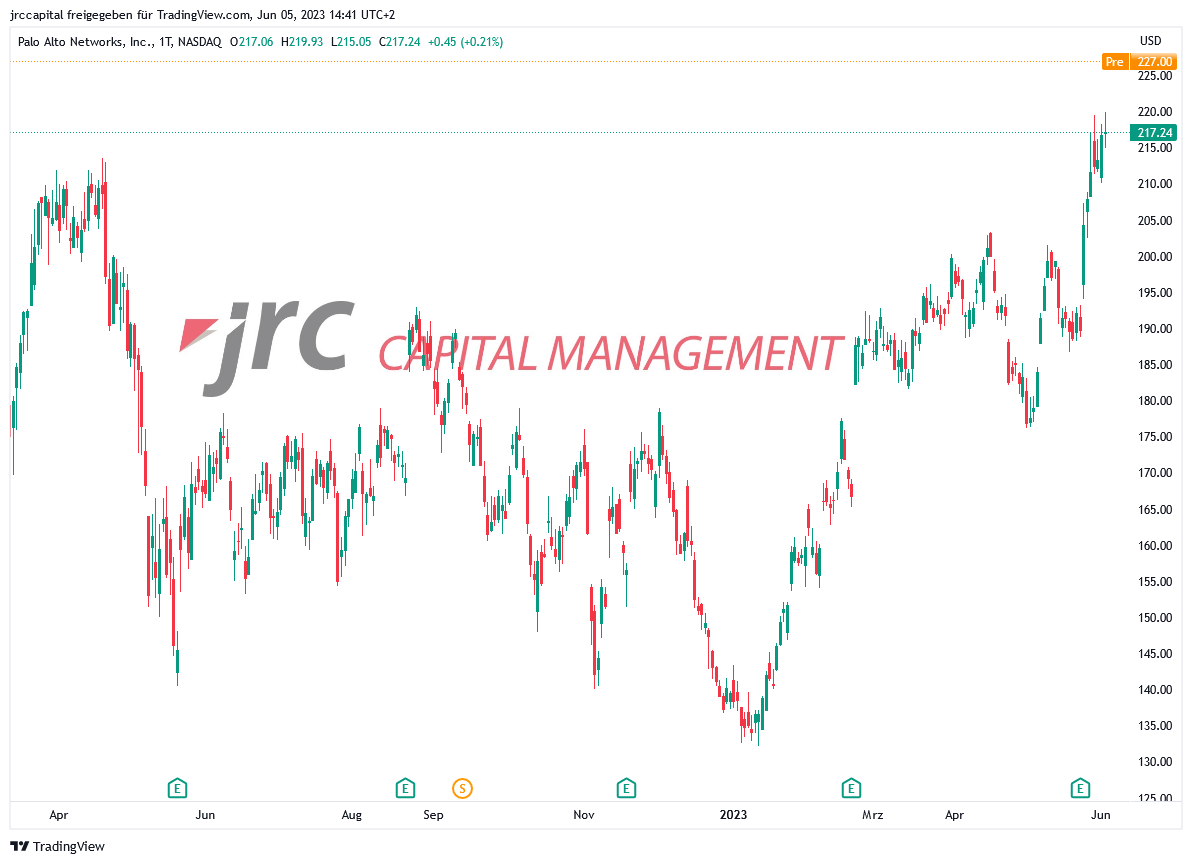 https://de.tradingview.com/chart/