The shares of the U.S. chip manufacturer, which is particularly known for its powerful graphics cards, were down more than 1.6% in pre-market trading today (Wednesday). This continues yesterday's correction of also about -1.6%, a still short-term sentiment dampener for the bulls. Because last week the share was continuously in the green and had gained almost 13% by the end of the week. This already very strong upward movement was the continuation of an upward trend that had already existed since mid-October 2022. In a 7-month rise from around 110 US dollars to 318 US dollars at times, the latter provided a gain of a whopping 190%!
Incidentally, the share marked its last all-time high at around 346 US dollars, from which the current price is only 54 US dollars and thus a good 14% away. After the price achieved such a gain in the past week alone, new highs are no longer unlikely. Especially because the graphics card manufacturer is going to present its new business figures today, NVDA can expect a volatile week. Currently, it is expected to generate just over $6.5 billion in revenue and earnings of $0.92 per share. This represents a significant increase compared with the prior-year quarter and the previous quarter. However, due to the current hype around the use of artificial intelligence in numerous fields, in which graphics cards play an important role as powerful computing units, the financial expectations for the company are higher.
If the company's figures and the market are convincing and investors take this to mean the right thing, further rises towards 330 US dollars could be expected. However, should the figures disappoint or the company issue a negative outlook, the current price decline could intensify and this might even result in a break of the uptrend.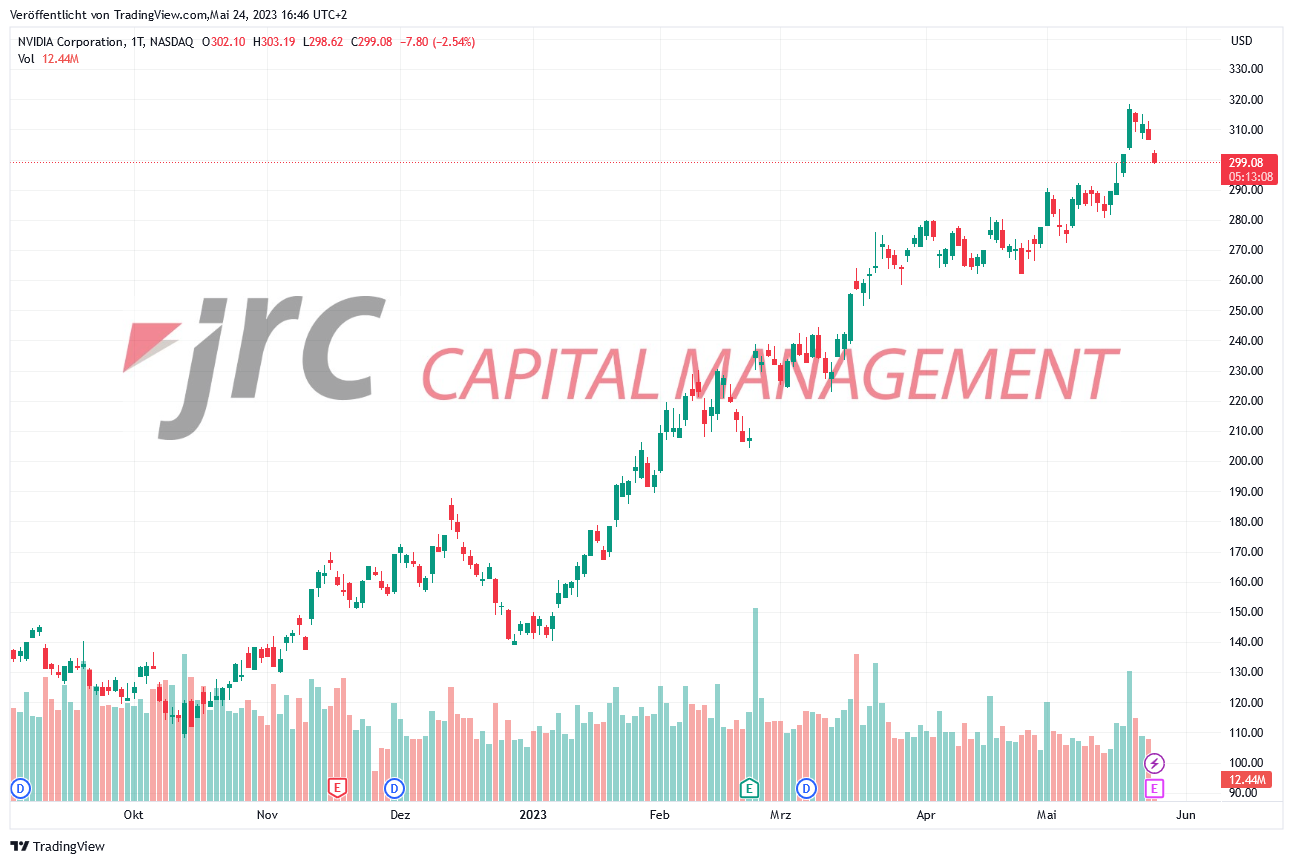 https://de.tradingview.com/chart/