The DAX is currently trading at around 16,130 points and recorded an increase of around 0.21 percent today.
Since the last low on May 31, the index has gained almost 4 percent. The last high was reached on May 19 at around 16,327 points.
The DAX has been moving sideways since mid-April. The next important resistance is at 16,275 points,
while support can be found at 15,723 points. Currently, a slight downward movement towards the support at 15,750 points is expected.
However, if this level holds, there is the possibility of a rise above resistance and a continuation of the upward movement towards the 16,500 point mark.
Furthermore, important economic figures for Germany were published today. As expected, inflation has fallen to 6.1 percent, which could have a positive impact on the market. The ZEW Indicator of Economic Sentiment improved slightly, rising from -10.7 to -8.5, although a sharper decline to -13.1 was expected.
Conclusion:
Overall, the technical chart analysis of the DAX shows a current sideways movement, with a slight downward movement expected.
However, if the support at 15,750 points holds, a rise above the resistance at 16,275 points could take place, which would offer potential for a further rise towards the 16,500 mark. Market influences such as the inflation trend and the improved ZEW economic expectations could also play a role in the future price performance of the DAX.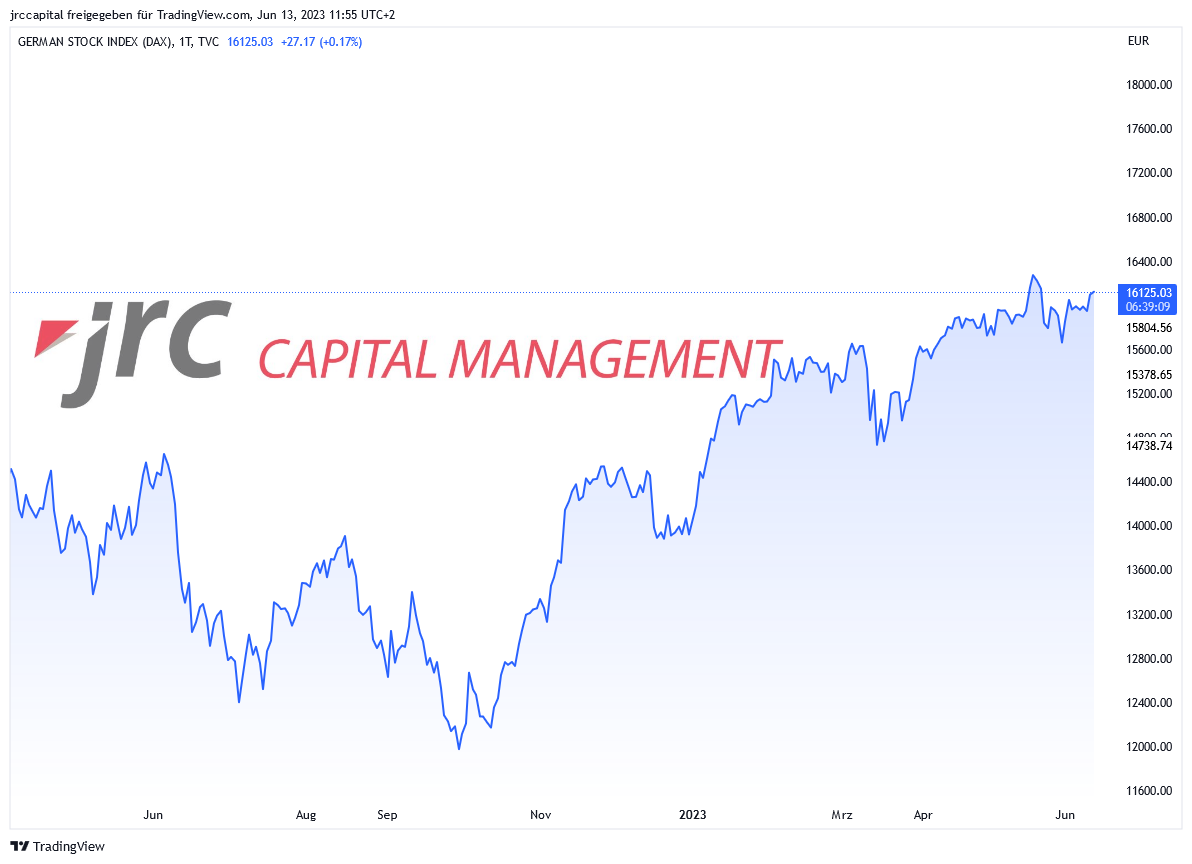 https://de.tradingview.com/chart