Daily review
Today in the JRC Capital Management daily review: the index DAX.
Since the beginning of the week, the leading German index had risen sharply. It rose four days in a row and closed the first day of the week negative today at 12,840 points.
The coming weeks will show whether this is the starting shot for the end of the year rally. The DAX is currently facing a great deal of resistance.
Preview for the coming trading day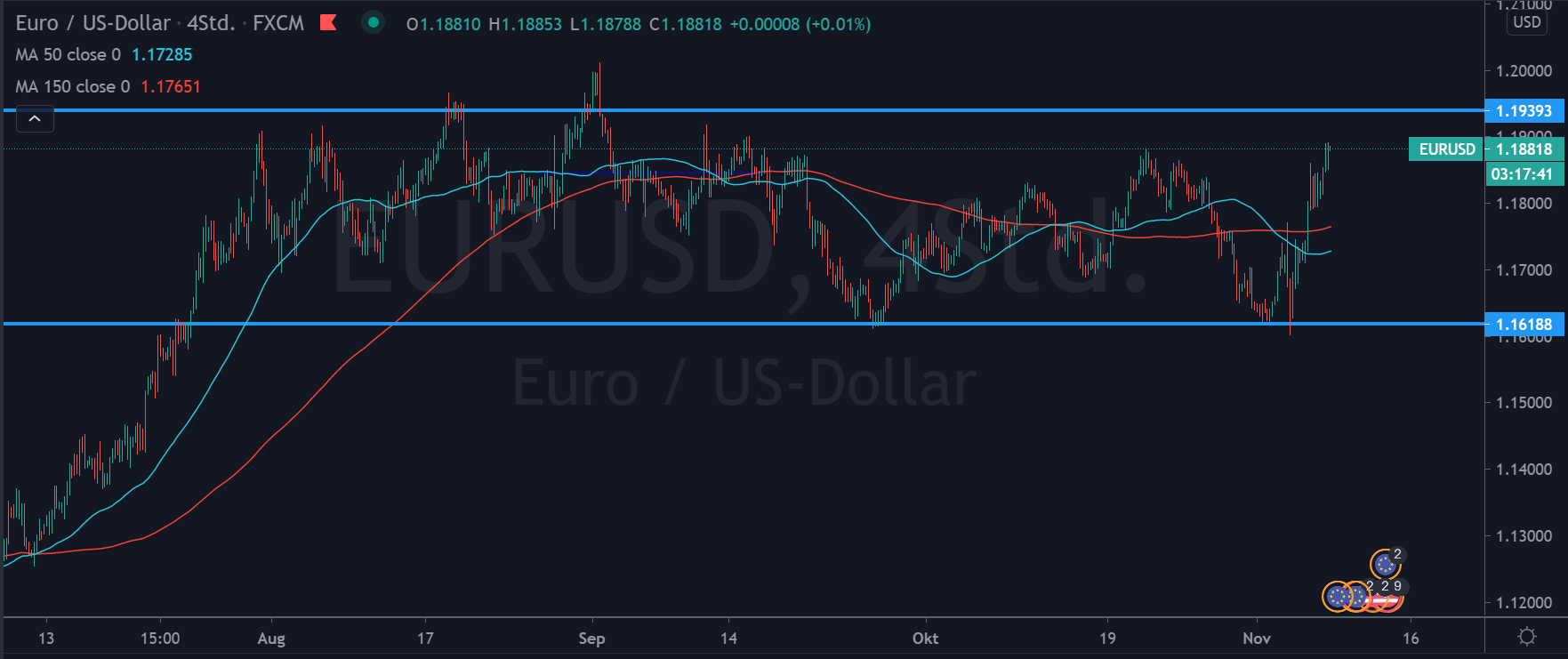 In today's outlook for tomorrow: the EUR / USD currency pair.
Since Tuesday November 3rd, EUR / USD has rallied sharply from its support at 1.1618. As of today the resistance at 1.1866 was exceeded.
According to retail sentiment, 26% of retail traders are currently long and 74% short.
So the chances are good for a new annual high in the next few weeks. Only the resistance at 1.1939 stands in the way. In the past, the market had failed four times because of this brand.
Unless the market drops below the support at 1.1618, we shouldn't see any falling prices for the time being