The USD/CAD has been in a clear downtrend since the end of May.
Currently, the price is at CAD 1.3270, up 0.12% from the previous trading day.
The last low was recorded on 27.06. reached at around CAD 1.3118, while the last high on 26.05. was at around CAD 1.3654.
The next resistance for the USD/CAD is at 1.3316 CAD, while the next support can be found at 1.318 CAD.
Based on the current chart analysis, a slight upward movement is expected, leading the price towards the resistance at CAD 1.3316. The price is expected to test this resistance and possibly rise above it towards CAD 1.34.
However, if the price falls again, there is a possibility of a decline towards the support at CAD 1.318 and then further towards CAD 1.3145.
Recent economic data could cause volatility in the price of the currency pair.
Today at 14:30 the PCE core rate price index will be published. This means that a forecast of 4.6% for the annual values, a previous value of 4.6% and a current value of 4.7% can be expected. For the monthly values, the forecast is expected to be 0.3%, while the previous value was 0.3% and the current value is 0.4%.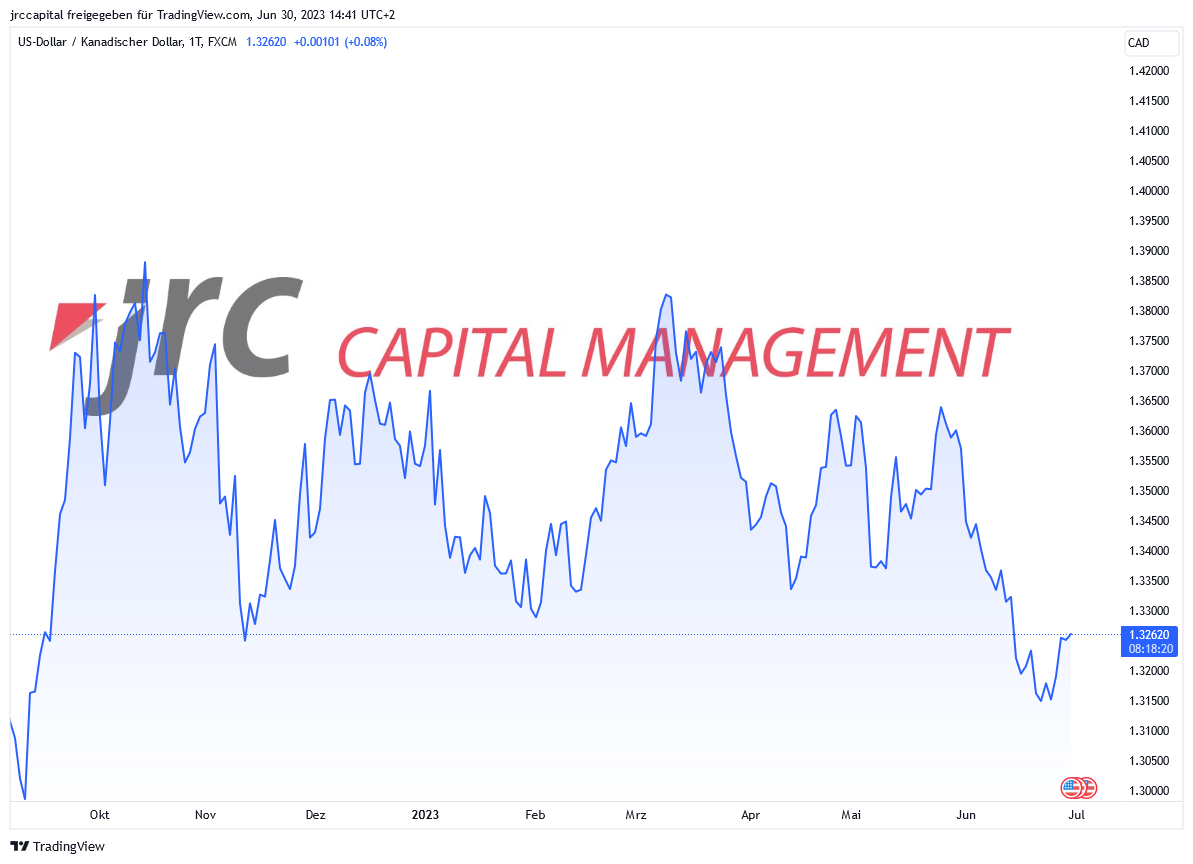 https://de.tradingview.com/chart/QxPNsYDA/?symbol=FX%3AUSDCAD