An exciting chapter is unfolding in the USD/JPY price action. Currently, the share price is trading at 142.98 yen, down -0.77%. After an impressive upward movement since the end of March, a turning point now seems to be emerging.
The technical indicators shed additional light on the situation. The 50-day moving average is positioned at 139.77 yen, while the 200-day moving average is positioned at 137.21 yen. Currently, however, the price seems to be losing its upward momentum and threatens to slide downward.
In this fierce exchange of bulls and bears, we find our next resistance at 143.91 yen. Here the bears will encounter a tough nut to crack while the bulls gather their strength. On the other side, the next support at 142.15 yen awaits, a springboard that may save the price from a deeper fall.
The price is expected to make a strong downward move towards the important 140 yen mark. For shrewd traders, an exciting entry opportunity could present itself if the price breaks through the 142 yen mark.
If, contrary to expectations, the price builds up enough momentum to break through resistance at 143.91 yen, another rally could be in store. The bulls would gain strength and push the price towards 144 yen and beyond.
However, it is worth taking a look at the current economic figures and dates in order to grasp further influences on the price. At 2:30 p.m., average hourly wages (Forecast: 0.3%; Previous: 0.3%), nonfarm payroll employment (Forecast: 0.3%; Previous: 0.3%), and the U.S. unemployment rate (Forecast: 3.6%; Previous: 3.7%) will be released.
The tension is literally in the air in this captivating chapter of the USD/JPY price action. The bears and bulls are preparing for a fight where the price will find its way. A descent towards 140 yen is imminent, but also a possible bounce up to above resistance at 143.91 yen. Have your trading strategies ready and be prepared to ride the waves of the market. The USD/JPY always has surprises in store.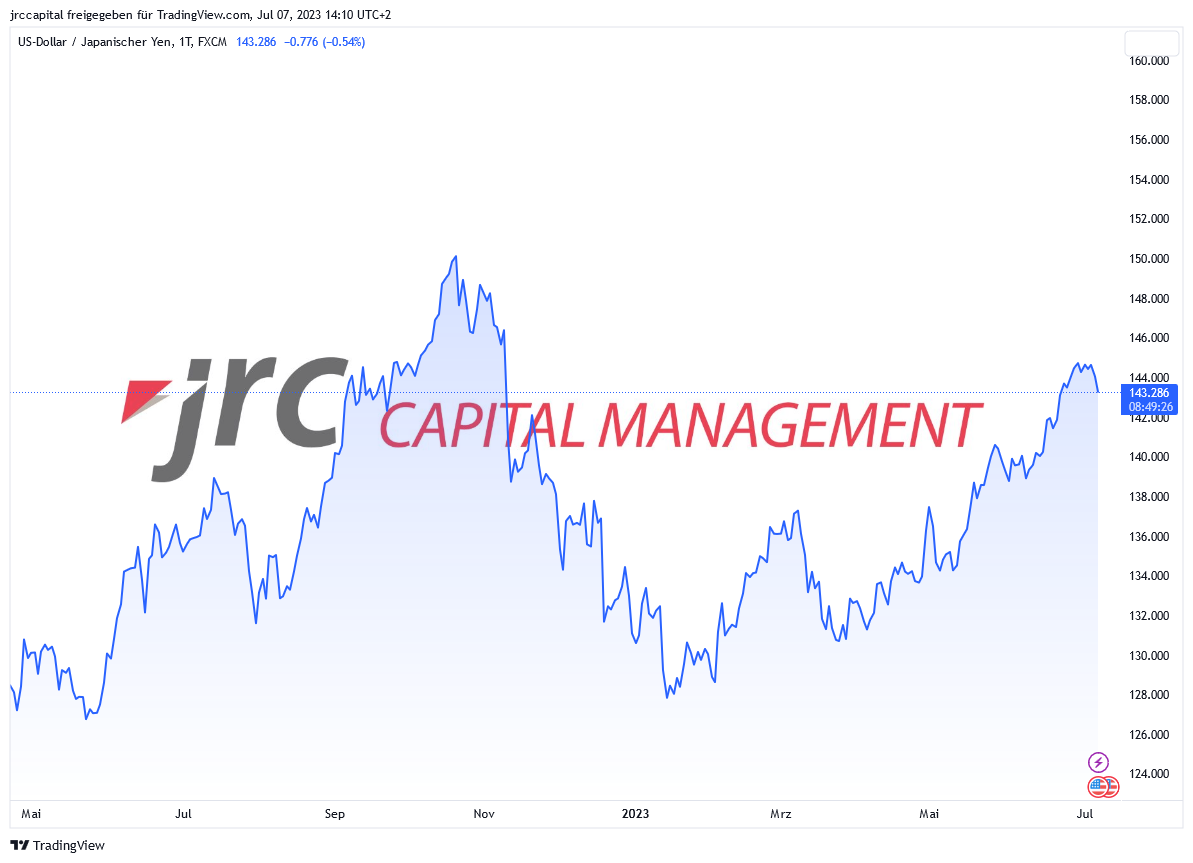 https://de.tradingview.com/chart/QxPNsYDA/?symbol=EURCHF