The U.S. Nasdaq 100 index closed yesterday with a daily profit of almost 0.5%. Thus, the index, which closed at 14354 points, is now back in a range in which it had last quoted in April 2022. This means that since the interim low at around 10700 points in January of this year, price gains of almost 34% have been recorded. However, to reach the last all-time high at around 16800 points again, the price would have to gain another 17%.
The NASDAQ100, which includes the 100 stocks of non-financial companies with the highest market capitalization, is about to reach an important resistance level in terms of price. Thus, the price has used the 14500-point mark as support for strong upward movements several times in the past and could repeat this in the future. Before that, however, it would have to confirm that it had successfully broken the 14200-point level. Because in April 2022, an upward movement failed here and turned into a price loss of about 20%.
So, if the price successfully breaks through this resistance and confirms it as a support, we could expect further rises above the 14500 mark above it. Otherwise, the price could fail at this level, as it did in April 2022, and then record another correction.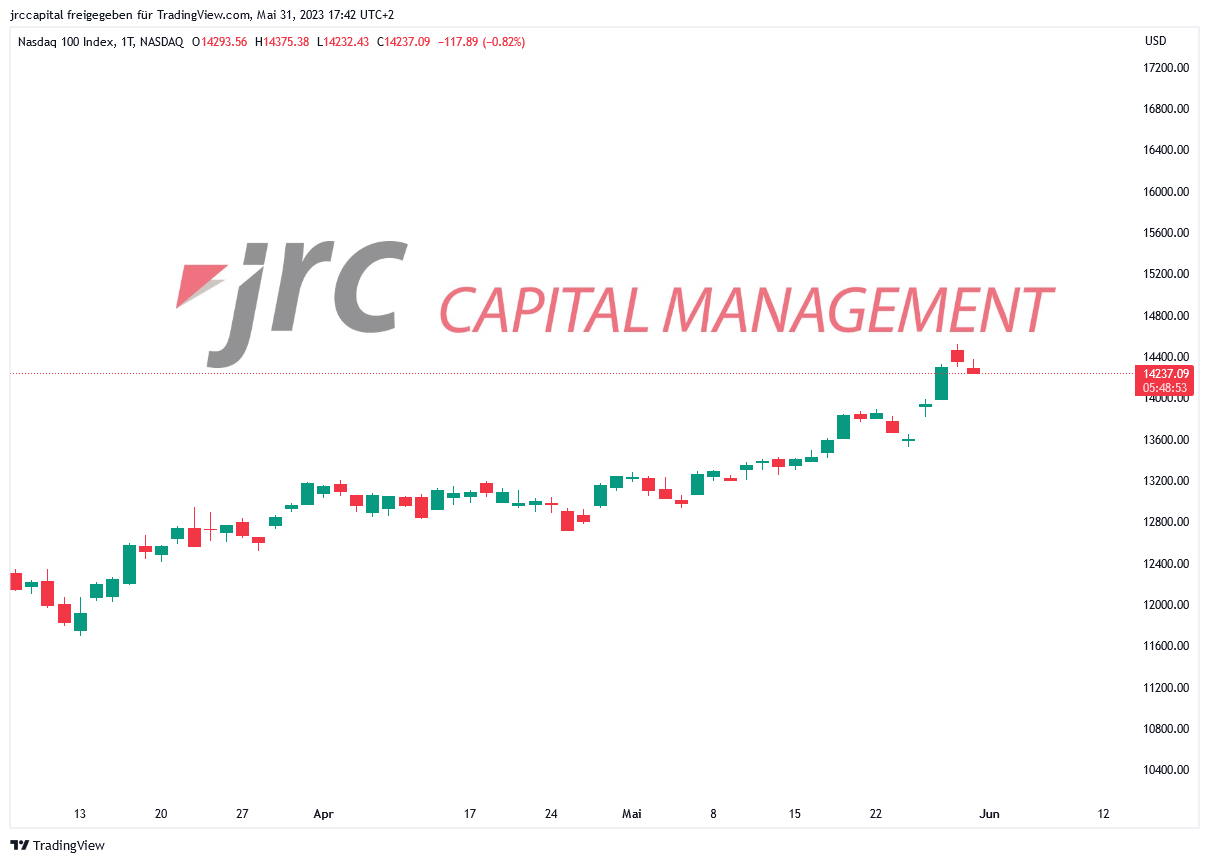 https://de.tradingview.com/chart/