The EUR/USD has been in an uptrend since the beginning of June. Currently, the exchange rate is at approx.1.0952 USD,
which corresponds to a decrease of 0.08% compared to the previous trading day.
The last low was recorded on 31.05. reached at USD 1.06350, while the last high on 22.06. was at around USD 1.1012.
The next resistance for the EUR/USD is at 1.0988 USD, while the next support can be found at 1.0847 USD.
Based on the current chart analysis, a slight downward movement is expected, leading the price towards the support at USD 1.085.
The price is expected to test this support level.
However, if the price rises, there is a possibility of a breakout above the resistance at USD 1.0988.
In this case, the price could continue to rise towards USD 1.1070.
Also scheduled today are speeches by Fed Chairman Powell at 3:30 p.m. and speeches by ECB President Lagarde at 3:30 p.m. and 5:00 p.m.
These events could have an impact on the EUR/USD rate and should be taken into account when trading.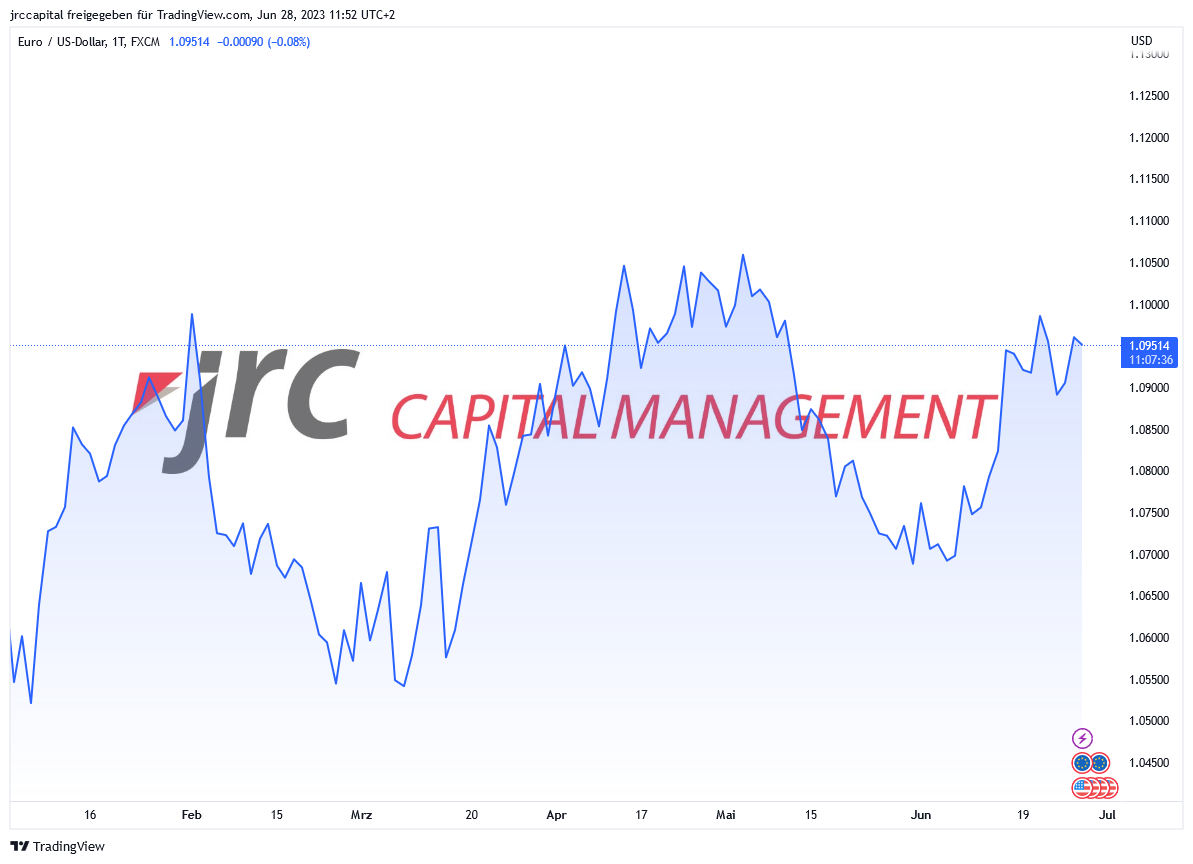 https://de.tradingview.com/chart/QxPNsYDA/?symbol=FX%3AEURUSD