Review
Until the end of last week, investors were still assuming further interest rate hikes by central banks.
Basically, that's still the case. However, customer confidence has suffered as a result of the bank insolvency that has occurred in the meantime.
Outlook
Customers and investors currently seem to have little confidence in the institutions. Anyway, there are signs of a clear curse in commodities like gold.
Chart-wise, we can see a strong rise in the gold price, by over 6%, since last week.
The nearest resistance at 1980 is about $20 away and if the momentum in this market continues, a breakout may be very possible.
If the resistance to this is respected and the banks and institutions regain the confidence of investors, the share price may fall again. Thus, the support at 1860 has a chance to be achieved.
However, the Federal Reserve's monetary policy outlook next week would have to be awaited for this.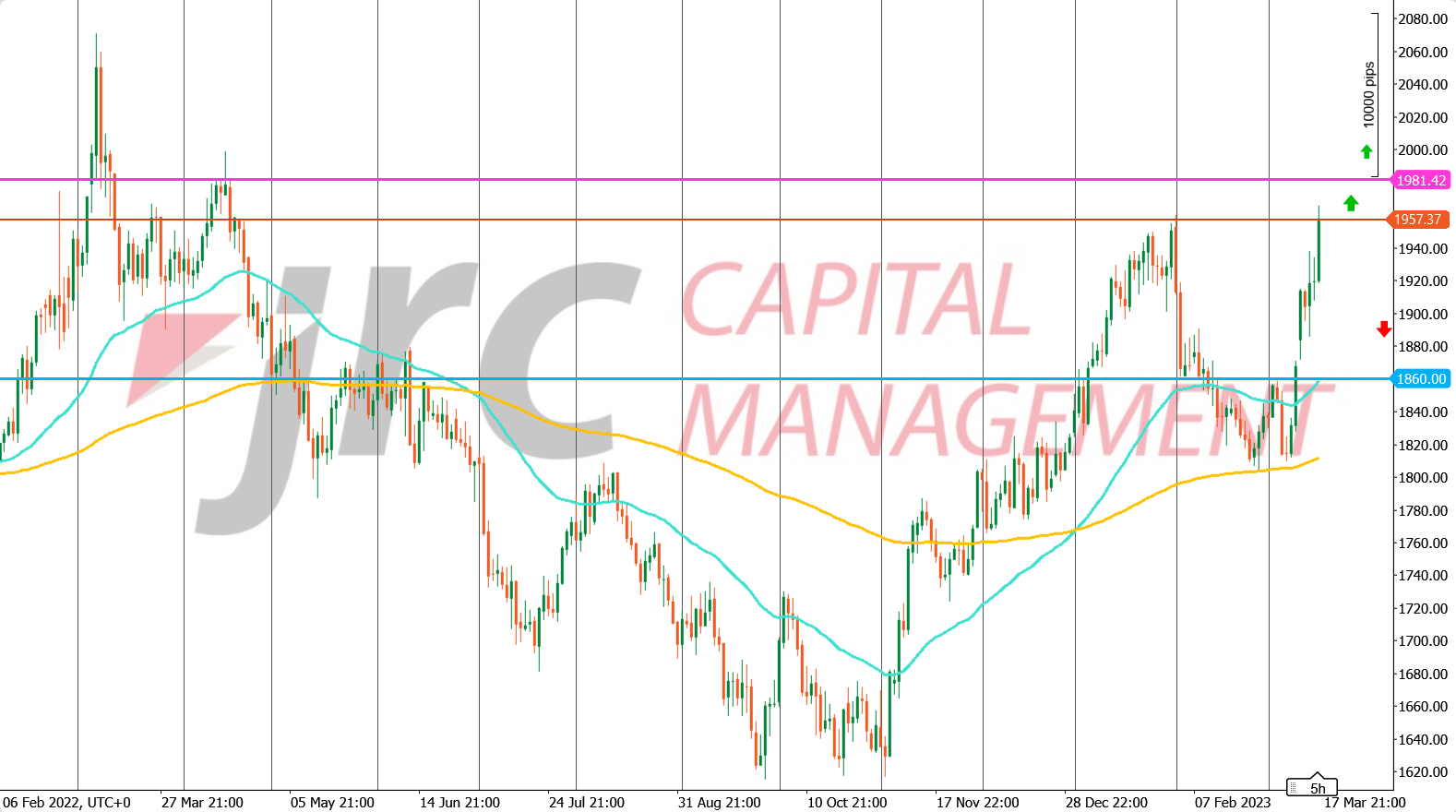 XAUUSD