The Japanese benchmark index Nikkei 225 is currently in one of its strongest uptrends ever.
On yesterday's trading day alone, the index gained almost 2% to reach 32265 points. 2 days earlier, the index stood at a new 33-year high of about 32700 points. The last time the leading index recorded such values was in 1990.
The index marked its absolute all-time high at the end of 1989 at approx. 39000 points, from which it is currently still approx. 20% away.
From a shorter-term perspective, the current upward movement of about 20% since mid-March of this year is a bullish breakout from about a one-year consolidation since April 2022. The price recently marked the last support in the upward movement at 31530 points. Should the price interrupt the upward movement from yesterday's trading day and start a downward movement again, this level could become relevant again. Otherwise, the price could continue its current upward movement towards 33000 points.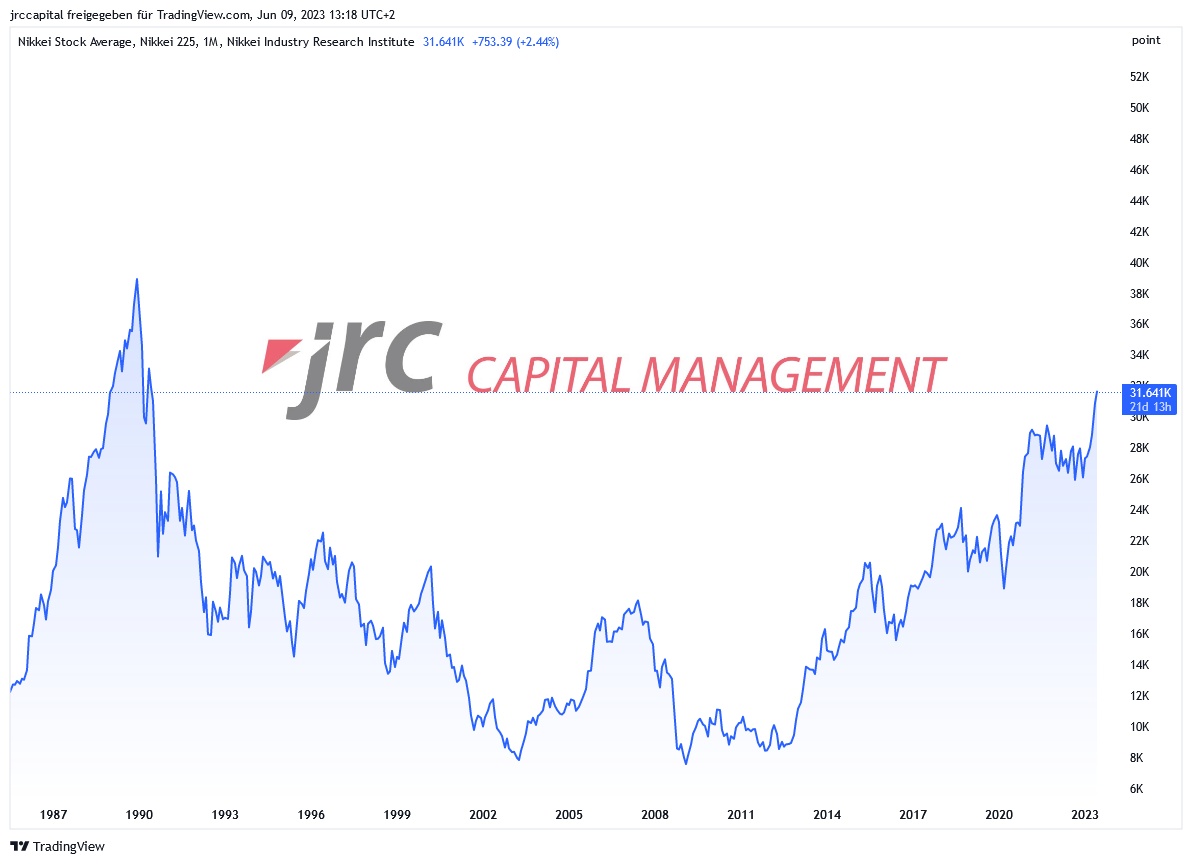 https://de.tradingview.com/chart/