The world's largest home improvement retailer, Home Depot, missed analysts' sales expectations in the second quarter of fiscal 2023. Sales decreased 2% from the year-ago quarter to $42.9 billion, compared with consensus of $42.23 billion. Comparable sales, which measure sales in stores that have been open at least one year, also fell 2%.
Earnings per share were $4.65, above estimates of $4.45.
Home Depot is facing a tougher sales environment as demand for home improvement projects and handymen declines after nearly three years of unusually high demand. The company continues to expect full-year sales to decline 2% to 5% compared to the same period last year and had lowered its guidance last quarter.
Group CEO Ted Decker said he was pleased with the second quarter performance. He added that while there was strength in categories associated with smaller projects, there continued to be pressure in certain large and discretionary categories. He was very positive about the medium to long-term outlook for the home improvement market and the company's ability to gain market share in a large and fragmented market.
Home Depot's stock is up 4% year-to-date. This is well behind the nearly 17% increase in the S&P 500. The stock closed Monday at $329.95, down less than 1%. On Tuesday, the stock fell more than 3% in premarket trading.
Investors reacted with disappointment to Home Depot's sales figures, worrying about the impact of a weakening housing market, inflation and a shift in consumer behavior toward spending more on services rather than goods.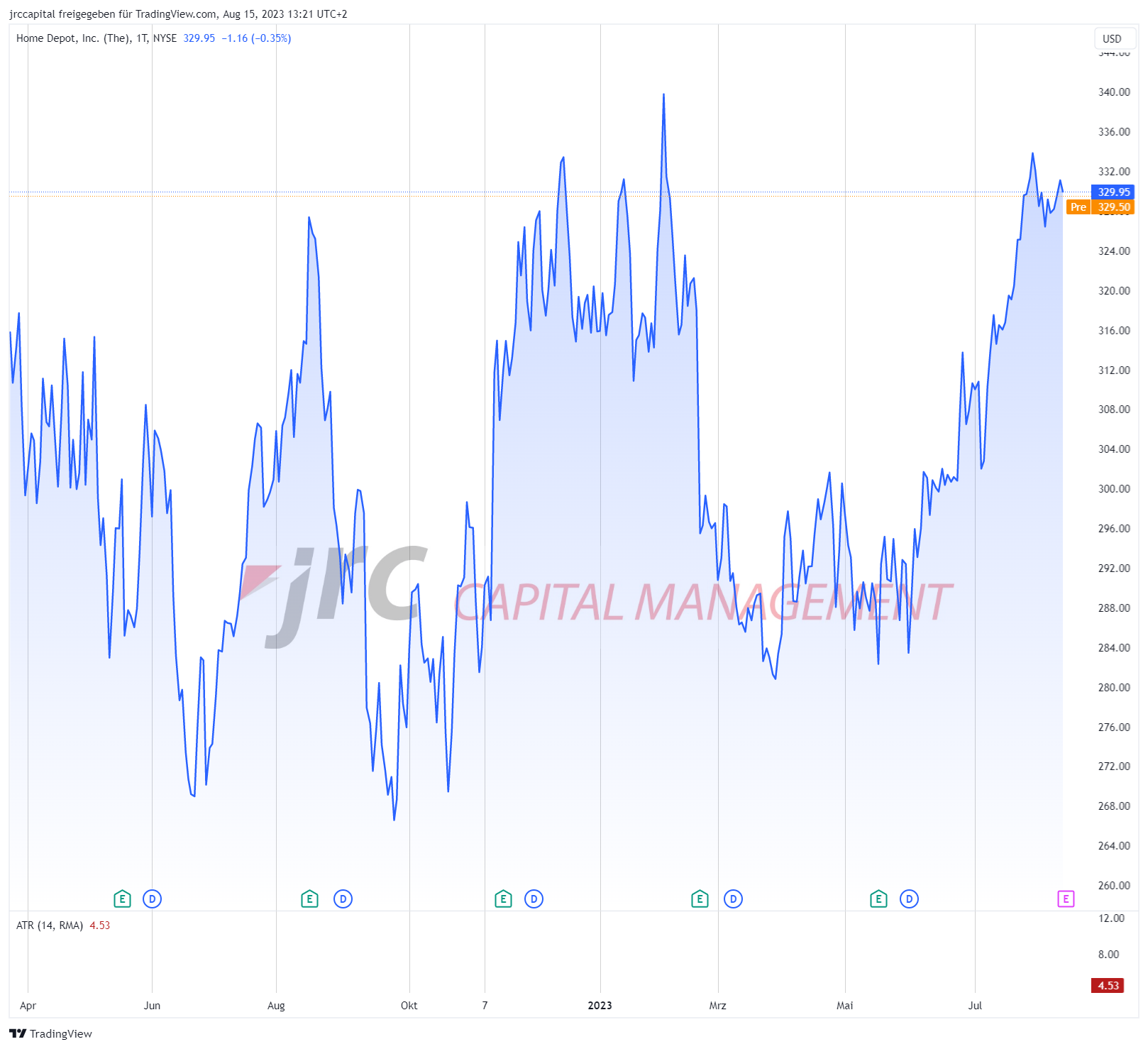 https://www.tradingview.com/x/4vKMu3Ws/