The M-DAX is currently in a downward trend that began in February. The share price currently stands at 26,787 points,
which corresponds to a decrease of 0.17% compared to the previous trading day. The last low was recorded on 20.03. reached at around 25,750 points,
while the last high on 02.02. was at around 29,813 points.
The next resistance for the M-DAX is at 27,631 points, while the next support can be found at 26,390 points.
Based on the current chart analysis, it is expected that the currently expected a strong downward movement, which will lead towards the support at 26,390 points. The price is expected to break this support and fall further below it.
However, if the price rises again, there is the possibility of an upward movement towards the resistance at 27,631 points.
If this resistance is broken through, the M-DAX could rise further to around 28,000 points.
One factor that could influence future share price performance is current economic data. On Thursday at 14:00 the consumer price index will be published. The forecast for this index is 6.3%, while the current value is 6.1% and the previous value was 7.2%. These figures could have an impact on the development of the M-DAX and should therefore also be taken into account.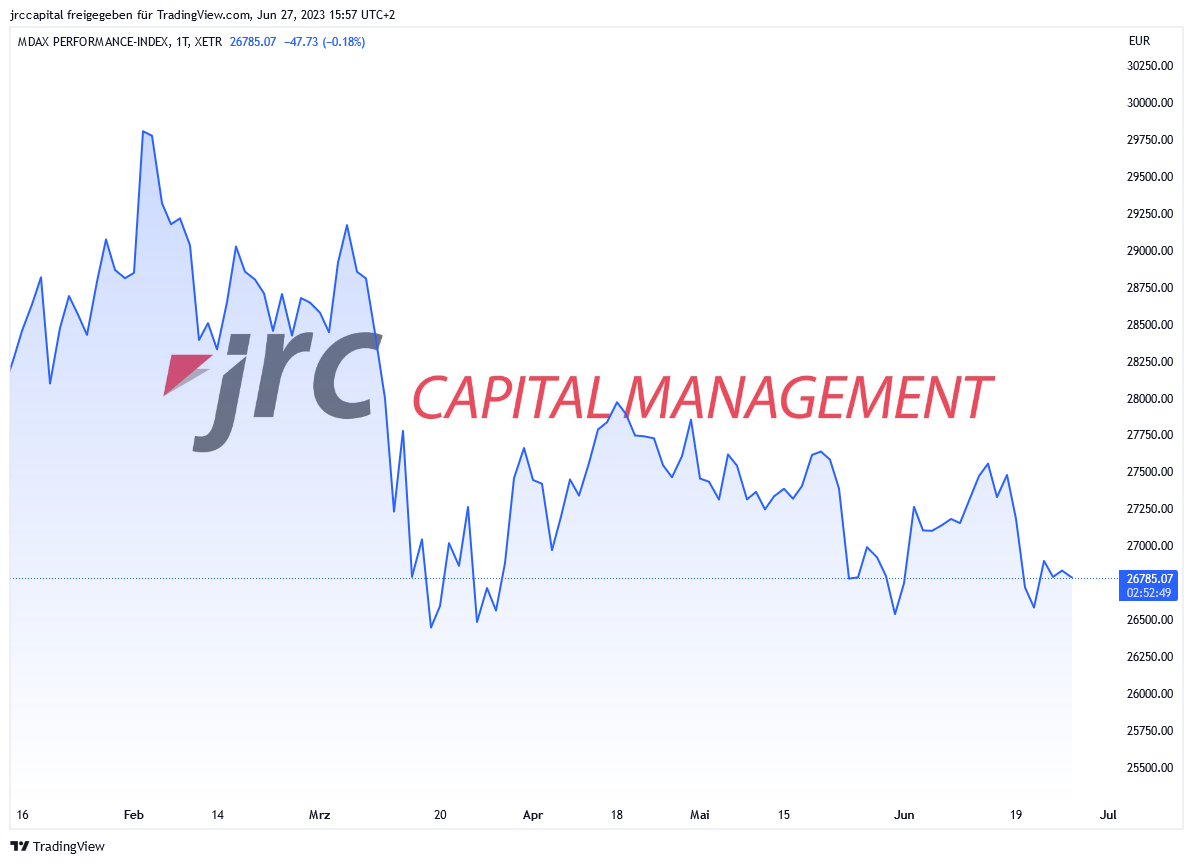 https://de.tradingview.com/chart/QxPNsYDA/?symbol=XETR%3AMDAX