USA:
Fed Chairman Powell recently emphasized the data dependence of the U.S. central bank's monetary policy and left options open.
Recent data showed mixed signals: the U.S. CPI was in line with expectations, but the labor market weakened.
Fed members are leaning toward a pause at the next FOMC meeting in September.
The market currently expects no rate hike in September and only a 33% chance of a rate hike in November, depending on future economic data.
Japan:
At its last meeting, the BoJ left everything as expected, but adjusted its YCC (yield curve control) policy,
by setting the target range at 1.00%.
Surprisingly high Japanese CPI data and an unexpected increase in the unemployment rate to 2.7% were recorded.
BoJ Governor Ueda emphasized a gradual exit from monetary easing. The latest wage data in Japan showed a slowdown in wage growth, which is of particular interest to the BoJ.
USDJPY
The daily chart shows a USDJPY uptrend, but the momentum is fading,
as the 150.00 mark approaches. The fundamental picture is not as strong for the currency pair as it was last year,
as the BoJ may exit NIRP and the Fed ends its tightening cycle.
Nevertheless, the data does not yet support the USDJPY downtrend as the US economy remains robust.
Upcoming economic data
for today16.00 – University of Michigan Consumer Sentiment Survey.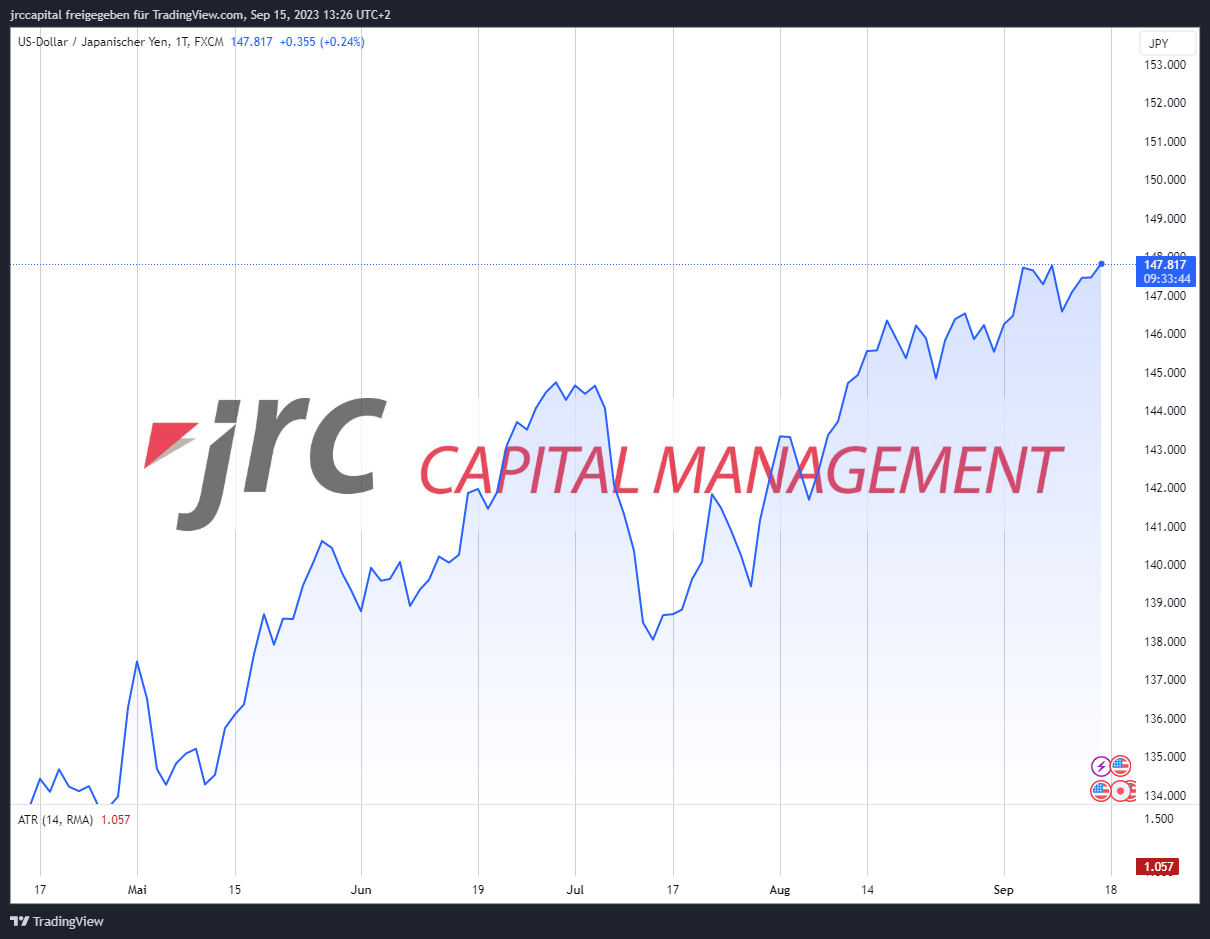 https://www.tradingview.com/x/Nqt4Ch5V/